: handbags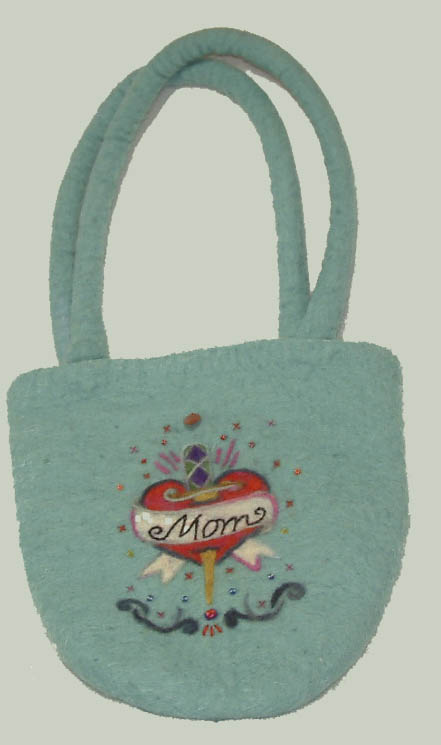 Our handbags are created from either recycled and repurposed wool sweaters, or from purses hand-crafted in Nepal. Repurposed felt handbags usually close with a snap or a tie, and can be extremely unique. The felt purses we import from Nepal are usually fully lined and close with a zipper.
Key features:
Hand-made or hand-finished in the USA
Unique – no two are alike
Signed and numbered
Green – use a combination of new and recycled natural wool
Quality and craftsmanship – we simply won't sell anything that's not well-constructed and durable
Branding and Packaging – In addition to woven labels sewn on to each handbag, each item comes well-packaged in green materials and includes a hangtag with the artist's signature and an identification number that uniquely identifies that item.
---